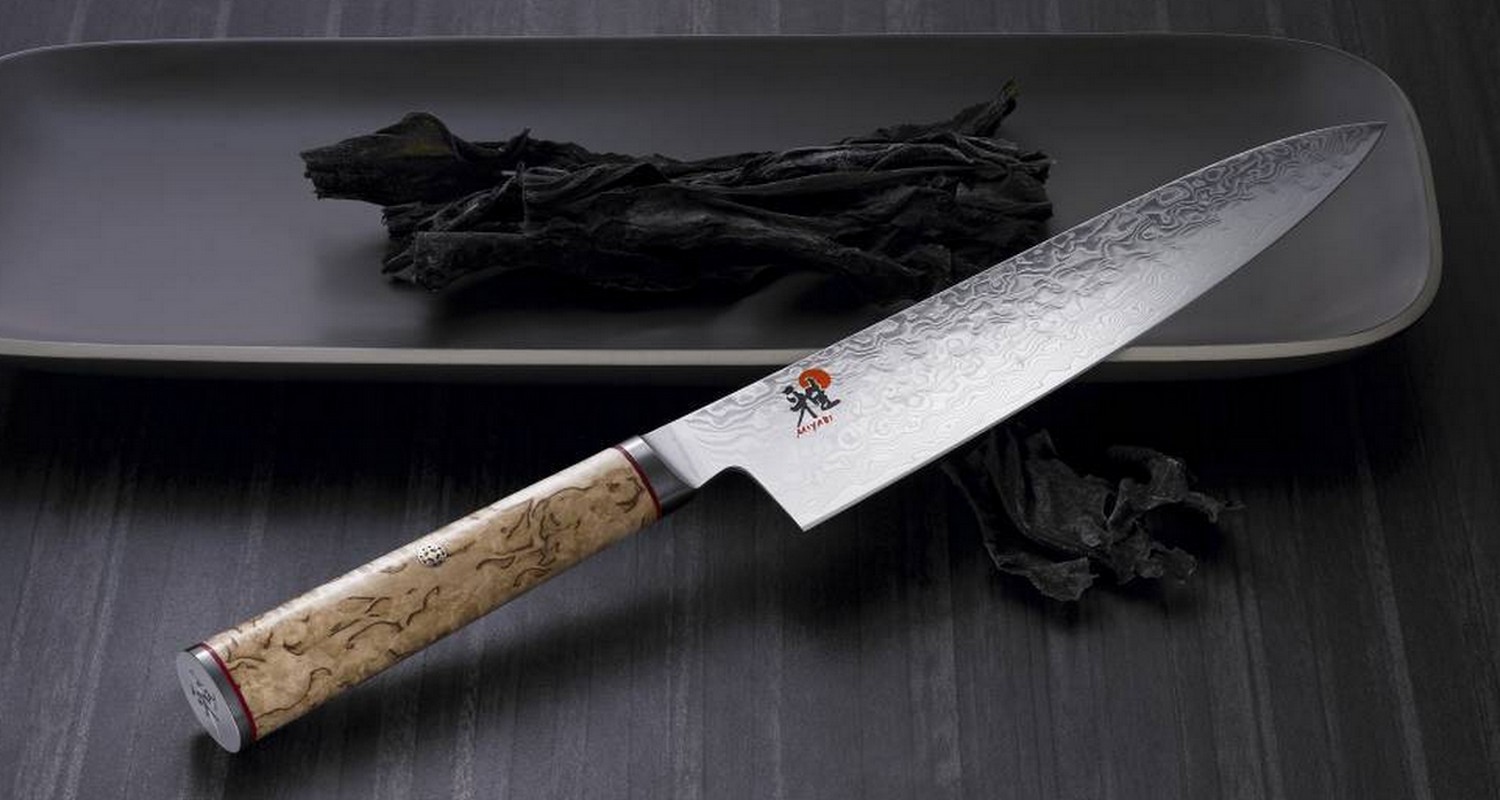 Miyabi is a premium knife brand that combines traditional Japanese craftsmanship with modern technology. Although made in Japan, the company was actually established by the German cutlery manufacturer, Zwilling J.A. Henckels in 2004.
The Miyabi brand is a separate entity focusing specifically on the production of Japanese-style knives. Zwilling J.A. Henckels, a company with a history in cutlery production since 1731, recognized the growing popularity of Japanese knives and sought to combine their expertise in knife making with traditional Japanese techniques.
Miyabi knives are crafted in Seki City which is well known for its history of producing exceptional blades. Miyabi is known for their meticulous craftsmanship and attention to detail. They're made using high-quality materials and undergo a rigorous manufacturing process. The blades are often hardened to a high Rockwell hardness to ensure durability and long-lasting performance. In addition to their exceptional craftsmanship Miyabi are also known for their beautiful aesthetics. Many models feature elegant designs such as Damascus patterns which are created by layering different types of steel. These patterns not only enhance the visual appeal but also contribute to the strength and durability of the blade.
Today, Miyabi knives are highly regarded and widely recognized for their quality, performance and attention to detail. They continue to be a popular choice among professional chefs and culinary enthusiasts who appreciate the precision and craftsmanship this brand has delivered. Although their mid-level retail price is somewhat expensive, thanks to J.A. Henckels' broad distribution they can be found at great discounts.