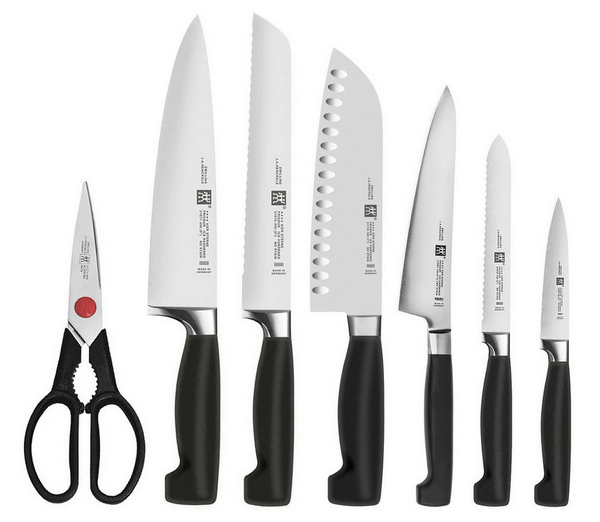 Zwilling J.A. Henckels is one of the best known cutlery manufacturers in Germany with a long and storied history that dates back nearly 300 years. The company is known for producing excellent knives under two distinct brands: Zwilling and Henckels, with Zwilling knives being hand forged and their highest quailty range.
The Zwilling J.A. Henckels company traces its origins to 1731 when Peter Henckels registered the now-famous "Twin" logo with the Cutlers' Guild of Solingen. It's unknown exactly why the founder chose "zwilling", the German word for twin as a brand name, although it's mostly believed to be zodiac related. As the company began on the 13th of June, it fell under Gemini - The twins.
The company quickly gained a reputation across Europe for its craftsmanship and innovative blade designs. In The 19th century under the leadership of Johann Abraham Henckels, the son of Peter Henckels, the company name was changed and begain expanding its product range to include a wider selection of kitchen cutlery.
In 1818 J. A. Henckels opened their first trading outlet in Berlin and by 1883, had also a store in New York City. A significant milestone came in 1938 when the company merged with another prominent German cutlery manufacturer, Robert Klaas. This merger expanded the brand's product offerings and provided access to new markets. Over the years, Zwilling J.A. Henckels has continued to innovate and refine its manufacturing processes. The company has utilized the advancements in technology while preserving its commitment to traditional craftsmanship. Both the Zwilling and J.A. Henckels brands produce a number of product lines offering different blade designs and handles to suit different needs and preferences. The J.A. Henckels products (sometimes marked just Henckels) are also produced in countries such as Spain, India and Thailand. Conversely, knives branded Zwilling are 100% handmade in Solingen, Germany.
In addition to its renowned knife production, Zwilling J.A. Henckels has also expanded into other areas of the kitchen including cookware, kitchen gadgets and accessories. The company maintains a strong emphasis on quality ensuring that its products meet the demands of both professional chefs and discerning home cooks alike.
Today the company is recognized as a global leader in the cutlery industry. The brand's products are sold in numerous countries and are widely appreciated for their precision, durability and ergonomic design. With a legacy spanning centuries, Zwilling J.A. Henckels continues to combine traditional craftsmanship with innovative techniques to produce exceptional kitchen tools that inspire culinary creativity.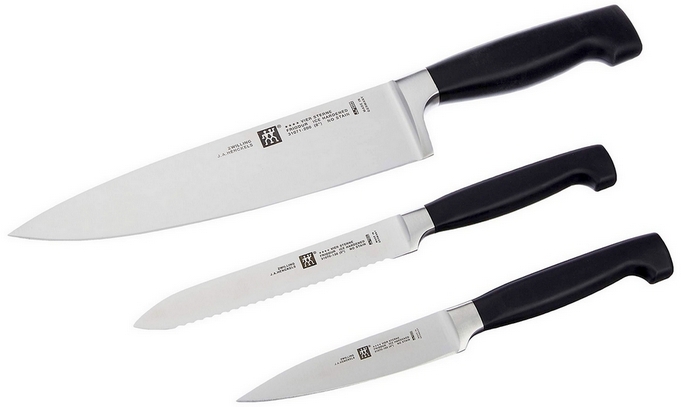 Visit www.zwilling.com
Visit their store at Amazon.com