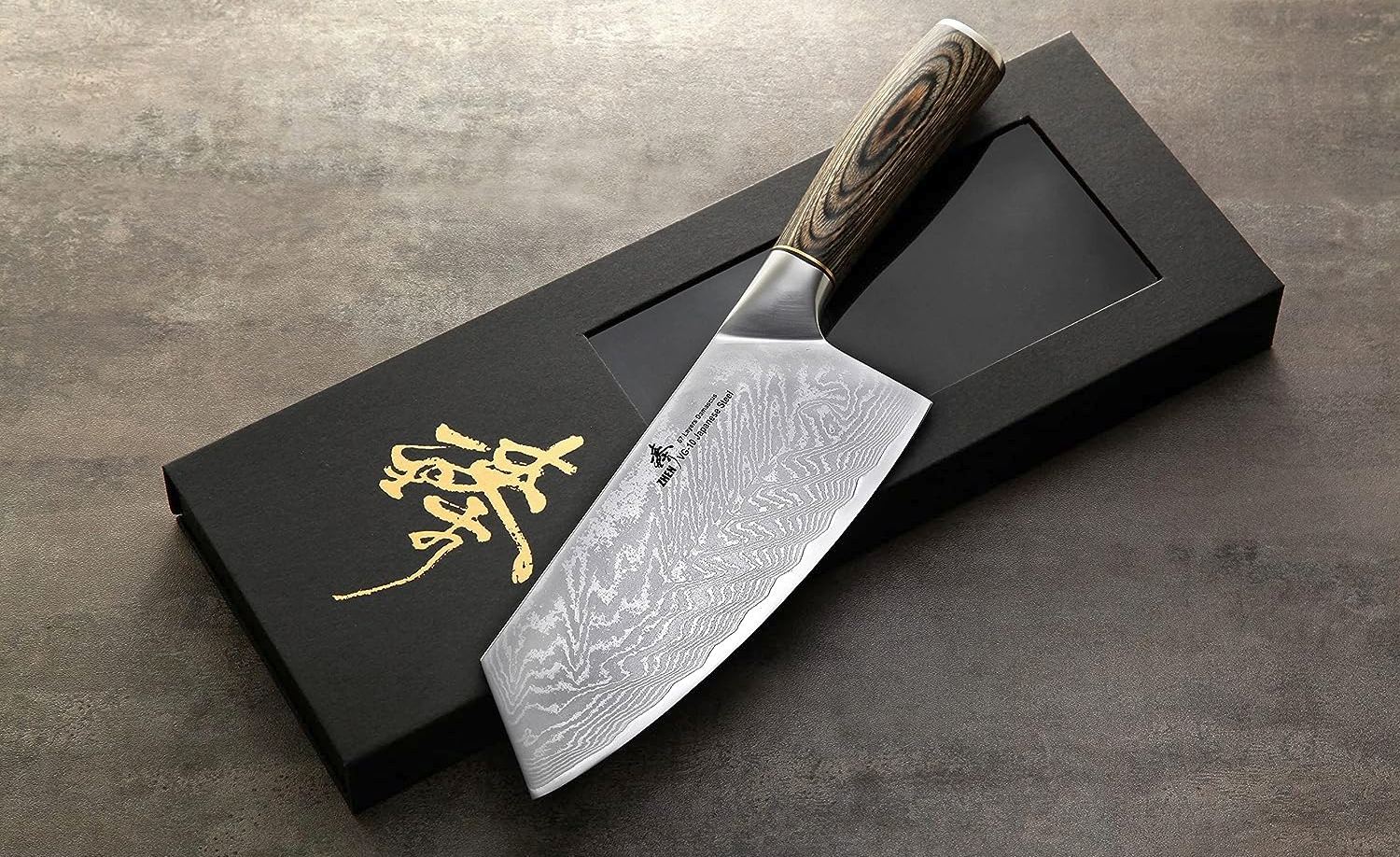 Zhen Premium knives began in 1990 as a small manufacturer that produced knives exclusively for Japanese brands, using Japanese steel. They have since expanded to produce knives under their own brand name, while still being forged with high-quality Japanese VG-10 stainless steel.
Zhen is a Chinese word meaning "to achieve utmost perfection". Their knives are designed to meet the standards of perfection demanded by Japanese chefs. Their current business model is to work on brand awareness and expand into home kitchens around the world. They still employ Japanese industrial engineers at their factory to lend expertise and to incorporate long-standing Japanese techniques and knowledge into their knife-making process. Because of their past manufacturing for Japan, Zhen is one of the few foreign companies that are approved to purchase the limited supply of authentic Japanese VG-10 Damascus steel, only available from TAKEFU SPECIAL STEEL CO, LTD. (武生特殊鋼材株式會社).
Today, they're especially known for their 3-layer hand-forged cleavers. They are so sure about the quality of their knives, a lifetime warranty is also offered.