Masamoto Sohonten is perhaps THE best known knife manufacturer in Japan. With its long history, the company known as "Masamoto" was founded in 1866 and has been producing exceptional blades ever since. Born in 1845, the first generation Masamoto, Minosuke Matsuzawa studied as an apprentice bladesmith in Osaka. After four years of learning he returned to his home town of Kanto and began making Honyaki (the forging technique) chef knives. With 5 generations tirelessly pursuing the art of knife craftsmanship, Masamoto has earned its status as the premier Japanese brand for professional Japanese kitchen knives. As a testament to this, the Masamoto flagship store that opened in Tokyo in 1890 is still trading at the same location, 130 years later.
Masamoto knives have been sought out by professional chefs worldwide ever since they were first discovered through the early Japanese migrants moving to America. With their craftsmanship, quality and performance being appreciated, vintage Masamoto blades can be found selling for staggering prices. Their knives continue to be hand-forged by skilled artisans and undergo a rigorous process of heat treatment and tempering to achieve optimal hardness and durability. Some of their popular series include the Masamoto VG, Masamoto KS, and Masamoto HC.
Masamoto's reputation for producing excellent quality knives has been constant since their founding. Chefs, home cooks, and knife collectors respect the company for their commitment to traditional techniques, attention to detail and the exceptional cutting performance that their blades deliver.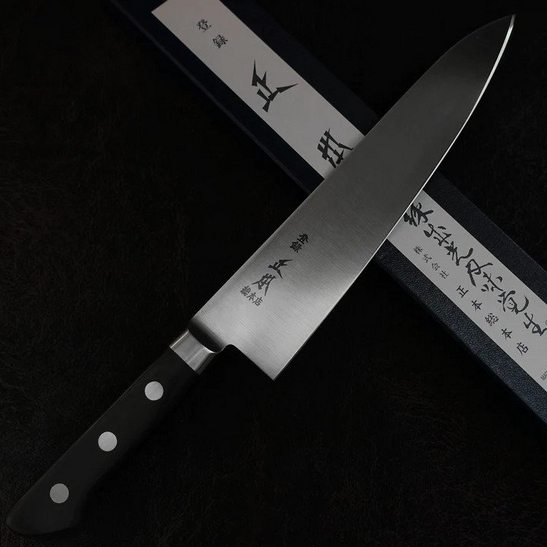 Visit www.masamoto-sohonten.co.jp