Lamson has a rich history that dates back to 1837 when the company was originally established as Lamson & Goodnow in Shelburne Falls, Massachusetts. It was founded by Silas Lamson, his two sons, Ebenezer and Nathaniel, and Abel Goodnow who together partnered to create a cutlery manufacturing business to meet the needs of the growing American population. Silas Lamson brought to the company his celibrity for the re-invention of the agricultural scythe and his religious outspokenness against American slavery.
From the start Lamson & Goodnow focused on producing high-quality, handcrafted knives and other cutlery items for both professional and household use. The company quickly gained a reputation for producing strong and durable knives. Over the years Lamson & Goodnow expanded their product range and have adapted to the changing market demands. The company has embraced advancements in manufacturing technology while staying true to their commitment in producing knives of the best steel available.
Lamson remained a family owned business until 1999 and in recent years have continued to refine their knife-making techniques while maintaining a focus on producing handcrafted, high-quality kitchen knives. The brand combines traditional craftsmanship with modern production methods to meet the needs of professional chefs and home cooks alike.
Today, Lamson knives are still manufactured in Shelburne Falls, Massachusetts where the company's headquarters and manufacturing facilities are located. The brand remains committed to producing American made knives that exemplify the company's long-standing tradition of quality, craftsmanship and attention to detail.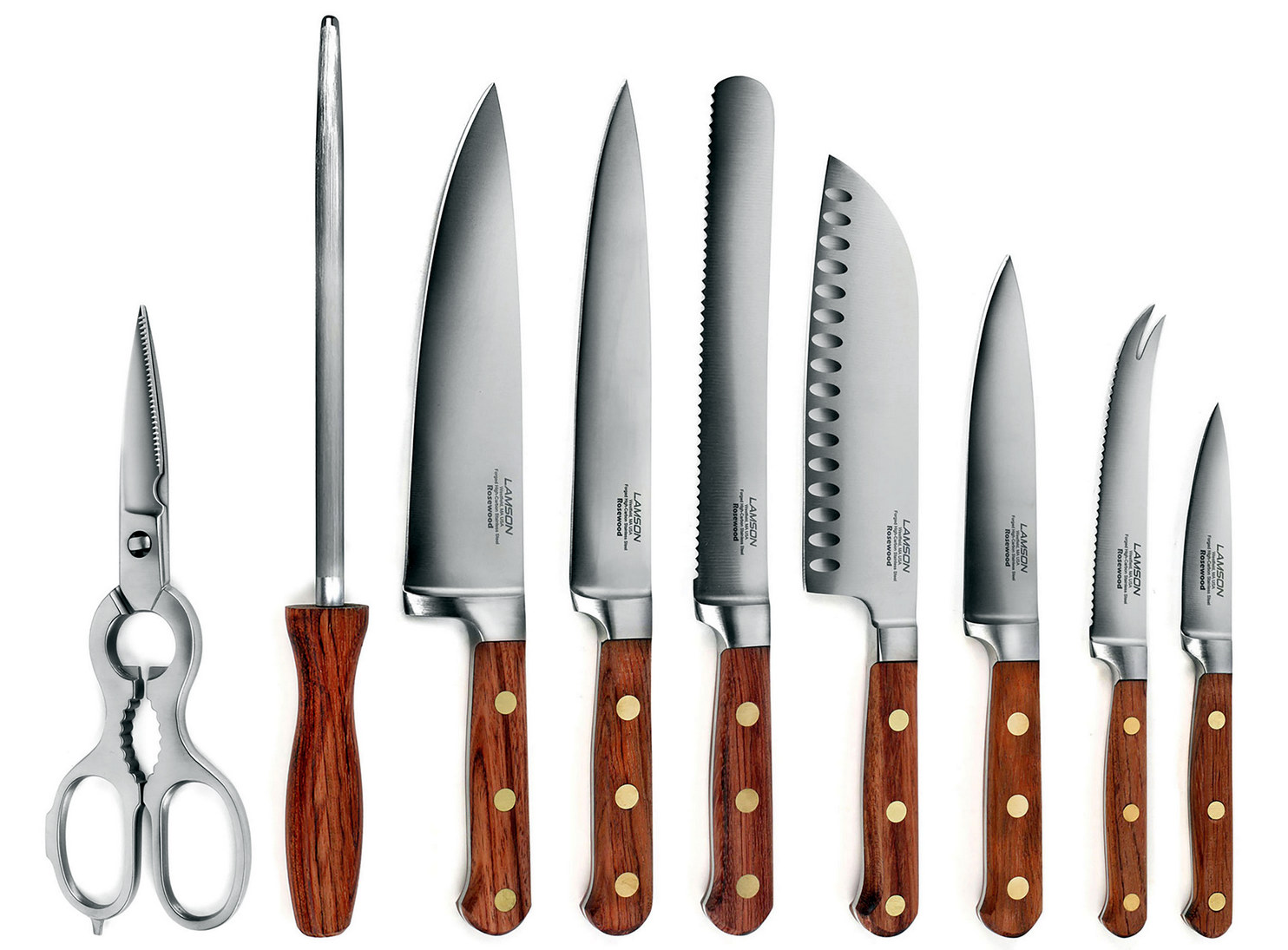 Visit www.lamsonproducts.com
Visit their store at Amazon.com